Regular price
$29.95
Sale price
$18.95
Unit price
per
Sale
Sold out
Unveil the age-old wisdom of traditional African skincare with the Shea Moisture African Black Soap Bar. This soap, weighing 100g, is your gateway to unlocking the secret to clear, radiant, and glowing skin. Designed to be more than just a cleanser, this soap, enriched with shea butter, coconut oil, and essential oils, is your ally in achieving deep-cleaning, moisturizing, and effective acne treatment that pampers your skin while promoting a clear complexion.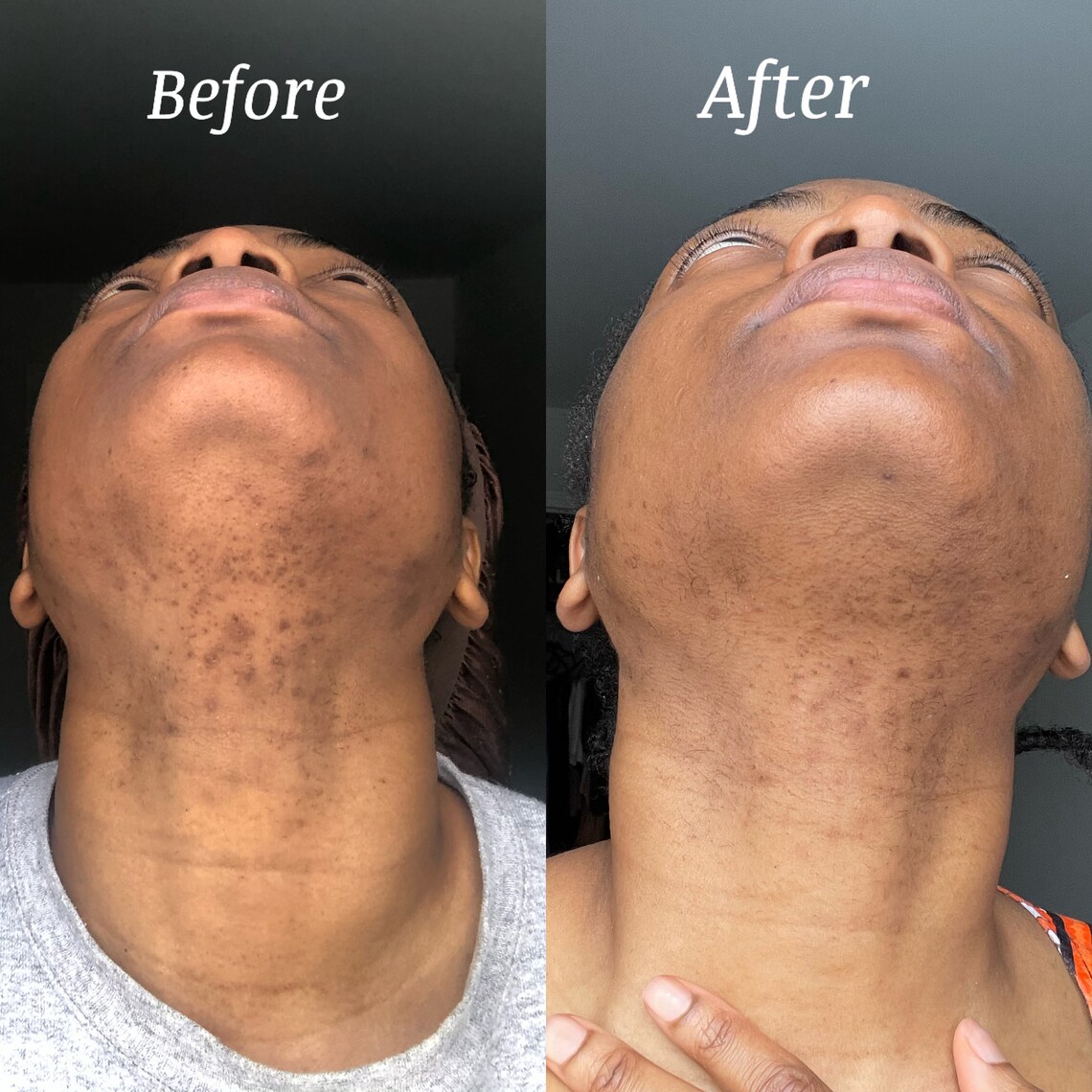 Key Features:
🧼 Gentle and Effective: This soap harmoniously removes makeup, dirt, and impurities without causing any undue dryness, making it perfect for daily use.
🌿 Shea Butter Enrichment: Infused with the goodness of shea butter and essential oils, this soap not only cleanses but also nourishes your skin, leaving it soft and supple.
🌑 African Black Soap Magic: Renowned for its natural clarifying properties, this soap is your trusty companion in the battle against blemishes and dark spots.
💎 Achieve Clear, Healthy Skin: This soap is your essential first step in attaining a complexion that exudes clarity and health.
🍃 An Honored Beauty Secret: African Black Soap has been a cherished and time-honored beauty secret, and it's quickly becoming a beloved cleanser and clarifier for the skin of the face and body.
Elevate your daily skincare ritual with the Shea Moisture African Black Soap Bar and experience the profound wisdom of African skincare for clear, healthy, and radiantly glowing skin. 🌿🌑🧼
View full details