BloodSpill 3D Bathroom Floor Mat
Transform your bathroom into a scene straight out of a thriller movie with the BloodSpill 3D Bathroom Floor Mat. 🚿🩸 This unique and unsettling bath mat features a realistic 3D design of bloody footprints, creating an eerie and spine-chilling atmosphere. Crafted with non-slip materials, it ensures safety and adds a dash of macabre style to your indoor and outdoor spaces. 🌙🚪
✨ Key Features ✨
🩸 Ghoulishly Realistic: The BloodSpill Mat boasts a 3D design that mimics bloody footprints, creating a spine-tingling effect that's perfect for Halloween or fans of horror.
🚪 Versatile Use: Place it in your bathroom, at the entrance as a doormat, or use it indoors and outdoors to set a macabre mood that leaves guests in awe.
🌟 Non-Slip Safety: Crafted with non-slip materials, this mat ensures stability and safety, even in wet conditions, making it ideal for bathroom use.
💧 Easy Maintenance: Keep the chills alive without the fuss. The BloodSpill Mat is easy to clean and maintain, ensuring that it stays bloodcurdling for a long time.
🎃 Perfect for Themes: Ideal for Halloween parties, haunted houses, or as a year-round statement piece for horror enthusiasts who embrace the unusual.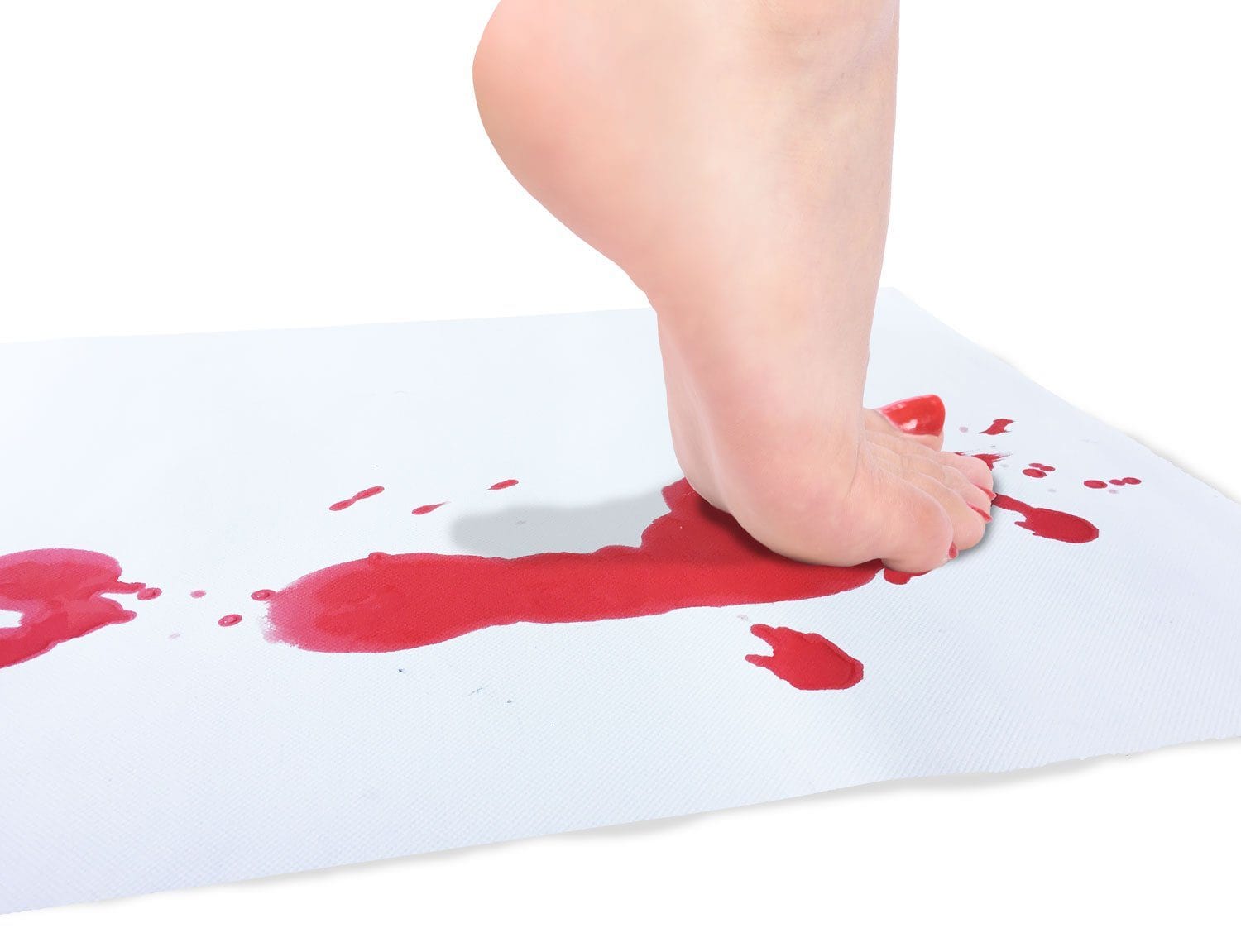 Step into a world of eerie decor with the BloodSpill 3D Bathroom Floor Mat. It's not just a mat; it's a conversation starter and a spooky addition that leaves an unforgettable impression on your guests. 🌙🚿🩸