Introducing FiberLock Hair Fortifier, the ultimate hair thickening and regrowth solution that will transform your hair from thin and lifeless to thick and voluminous! Our advanced formula combines cutting-edge Hair Building Fibers and a potent Thickening Spray to provide a seamless, natural-looking coverage for hair loss and thinning areas.
With FiberLock Hair Fortifier, you can instantly achieve a fuller, denser mane, giving you the confidence to flaunt your revitalized appearance wherever you go.
Key Features:
Hair Building Fibers: Infused with strengthening Keratin, these natural fibers bind securely to your existing hair, instantly adding thickness and concealing any visible signs of hair loss.

Thickening Spray: Our specially formulated Thickening Spray creates a strong foundation, ensuring the Hair Building Fibers stay locked in place throughout the day, even during active movements.

Instant Regrowth: Witness the magic of instant regrowth as FiberLock seamlessly merges with your hair, transforming thinning spots into a lush, abundant head of hair.

Undetectable Results: Enjoy undetectable coverage as the Hair Fortifier blends seamlessly with your natural hair color, leaving no traces of its application.

Effortless Application: Applying FiberLock Hair Fortifier is quick and straightforward. Simply sprinkle the Hair Building Fibers over thinning areas, and use the Thickening Spray to lock the fibers in place instantly.

Boosted Confidence: Embrace renewed confidence with the knowledge that your hair looks thicker, fuller, and more youthful than ever before.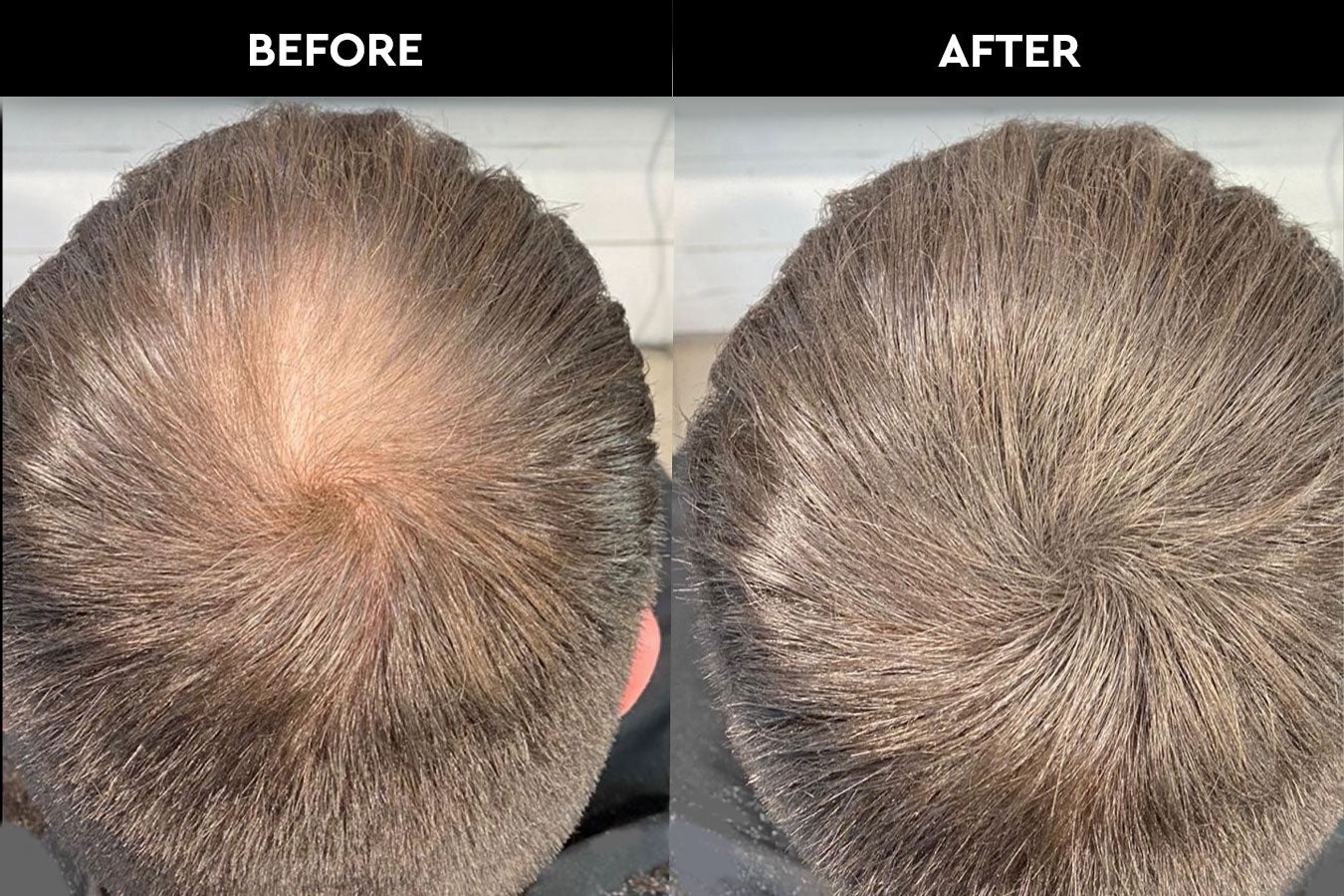 Whether you struggle with hair loss, thinning, or simply desire a boost in volume, FiberLock Hair Fortifier is the perfect solution for achieving the hair you've always dreamed of. Unlock the secret to a bolder, more vibrant appearance and experience the transformational power of FiberLock Hair Fortifier today!