Regular price
$49.95
Sale price
$24.95
Unit price
per
Sale
Sold out
Never be 😫bored in your 🏫class or at your 🖥️desk again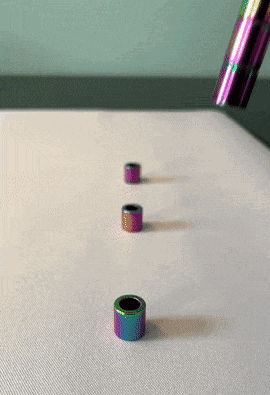 ◾The Fidget Pen gives you endless possibilities for entertainment
. The sky is the limit,
your imagination is the only thing holding you back
.
◾There are infinite different things you can make out of this unique pen!
◾It breaks down into
13 magnetic cylinders
that can either snap back together or repell from each other.
The polarity lets you make all sorts of combinations
, like
fidget spinners
,
canons
, or even
mini sculptures.
◾If you
upgrade
to the Fidgi Pen Plus, you also get
12 magnetic balls
that give you so many more options for building.
With them you can make stick figures, dogs, spinning tops, or whatever else your imagination comes up with. 
You can build and create anything; the ☁️sky is the limit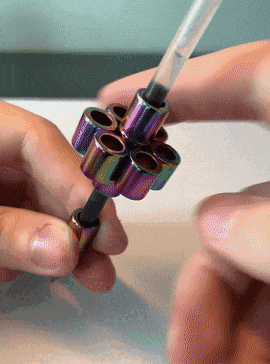 ◾Works as a 🖊️pen and a stylus - 
It isn't just for entertaiment, you can use the Fidgi pen for productive things too;)
◾Snaps back in seconds -

 
If you teacher or boss comes by you can put back together before they have a chance to say "gimme that."
◾Helps your ADHD - 
Studies show that having something to fidget with in class or at work helps you stay focused. Now you can fidget with your pen!
◾Endless possibilities - There really is no limit to what you can build, and the possibilities only expand when you have multiple pens. 
◾🔆High quality - 
These pens are not cheap, they're made of strong neodymium rare earth magnets and have quality gel pen cartridges.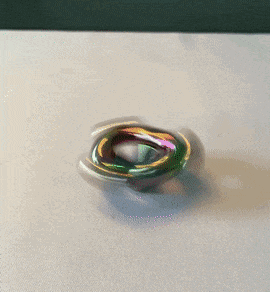 🥰 What customers have to say🥰
"Excellent pen, very well made with very strong magnets, I can spend hours fidgetting with this pen. It came very well packaged as well. I highly recommend you get one!"
John M. ⭐⭐⭐⭐⭐
-
"This is such a great toy! It can change into any shape you imagine - like swords, robots, monsters... It's so cool. I love how it includes two stylus heads, can be used as a gel pen, touch screen pen, and more."
Allyson L. ⭐⭐⭐⭐⭐
"My son has ASD and ADHD. I for this for him as a fidget, something to do with his hands and help him stay focused in class. He loves it!"

Jason P. ⭐⭐⭐⭐⭐
❓Frequently Asked Questions❓
Q: What comes with the regular Fidgi Pen? 
A: You get 13x magnetic tubes, 2x magnet end caps, 1x magnetic pen clip, 1x gel pen cartridge and a stylus tip. 
Q: What comes with the Fidgi Pen Plus?
A: You get 2x large magnetic balls, 8x medium magnetic balls, 2x small magnetic balls, 2x gel pen cartridge refills, and 2x touch screen stylus tips (large & small).
Q: Can I order a cartridge refill?
A:
 Of course! Just contact us through the contact form. 
🚚Shipping🚚
Shipping takes an average of 2-4 weeks due to Covid-19 affecting the global supply chain. We're working our hardest to get these times down so please bear with us in the meantime!
View full details