Keep the Car Fresh
The fresh lemon scent of the garden can keep the car interior fresh and eliminate peculiar smells.
No Flushing
The water-based cleaner only needs water to convert the cleaning liquid into a foam form. No need to rinse after cleaning.
Clean Any Surface
Suitable for any material, including fabric, canvas, finished leather, PVC, glass, vinyl, rubber, metal, timber, gel coat, glass fiber, etc. Capacity: 100ml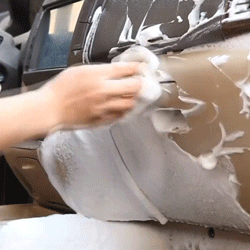 Ultraviolet Protection Coating
Prevent fading, discoloration and cracking due to harmful ultraviolet rays.
100% Grease-free
Remove the adhered dirt, leaving a non-greasy, dry and matte surface with no peculiar smell, lasting about 3 months. 100% free of silicone oil and petroleum distillates that produce grease.