FUERS Wireless Door Stop Alarm System
Introducing the FUERS Wireless Door Stop Alarm System—your reliable and portable home security solution for peace of mind. 🚪🔒 With a piercing 125dB alarm, this anti-theft door block system ensures that any unauthorized entry or tampering is met with a loud and attention-grabbing alert. It's your portable and easy-to-use doorstop pressure alarm that adds an extra layer of protection to your home. 🌟🏠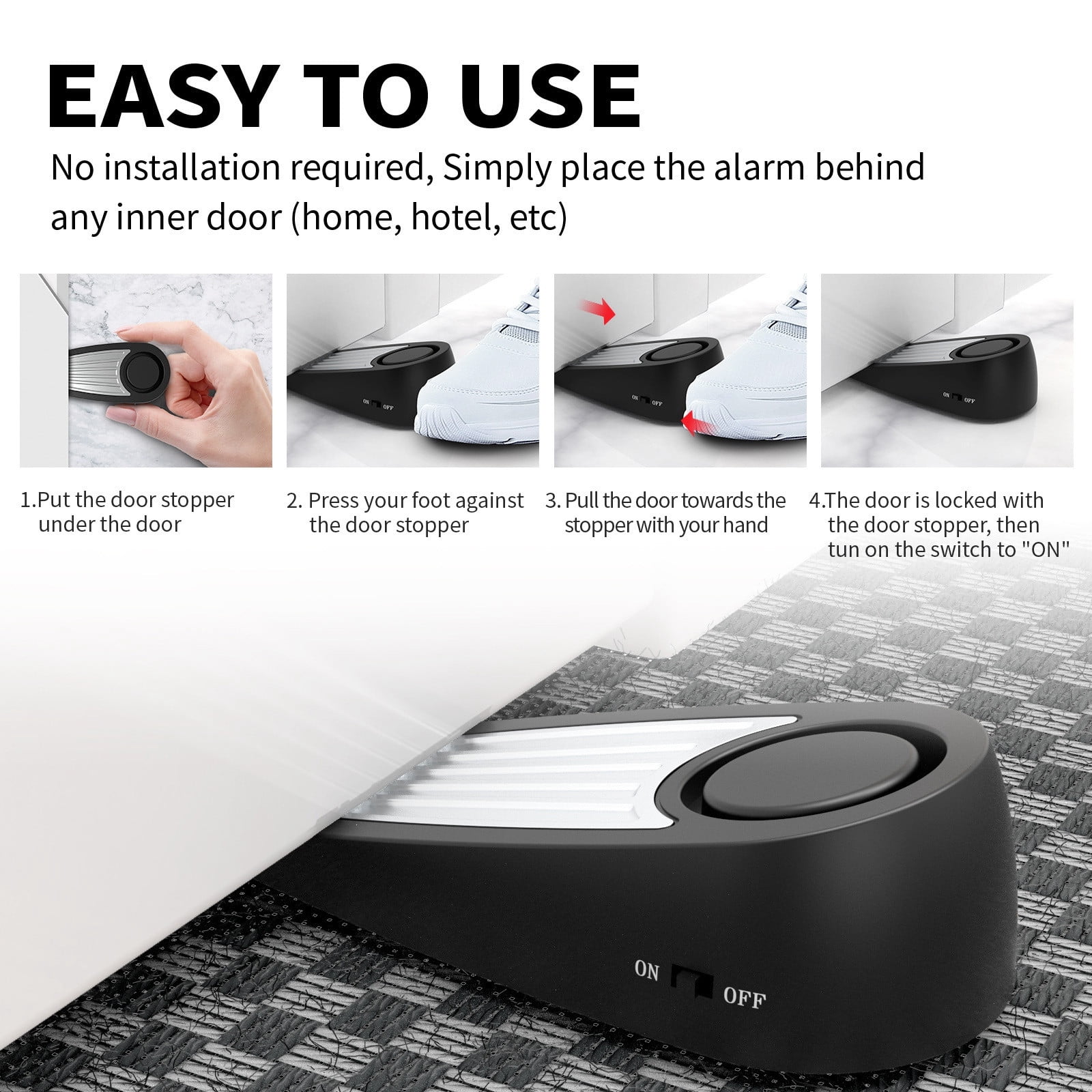 ✨ Key Features ✨
🔒 Enhanced Security: The FUERS Door Stop Alarm System provides added security to your home, deterring potential intruders and alerting you to unauthorized access.
🔊 Loud 125dB Alarm: The alarm's powerful 125dB sound is designed to be attention-grabbing, ensuring that any suspicious activity is met with a strong response.
🚪 Easy Installation: Simply place the doorstop alarm under your door, and it's ready to use. No complicated setup or wiring required.
🌙 Portable & Convenient: Its compact and portable design allows you to use it not only at home but also while traveling, ensuring security wherever you go.
🏡 Versatile Use: Ideal for homes, apartments, dorm rooms, and hotels, this alarm system offers versatile protection for various living spaces.
Secure your home with the FUERS Wireless Door Stop Alarm System. It's not just an alarm; it's your reliable partner in home security, giving you peace of mind whether you're at home or away. 🔊🔒🏡