Regular price
$47.90
Sale price
$23.95
Unit price
per
Sale
Sold out
GLOW IN THE DARK PEBBLES
These glowing rocks absorb and store energy from sunlight and other light sources, which light up in dark environments. These glowing pebbles can glow for up to 1 to 2 hours in darkness after a full day in the sun. These glow pebbles are green in the day, but they are going to be Blue glow pebble rocks at night! Please radiate them with light again if they are not bright enough.
SAFE & DURABLE
The glow-in-the-dark pebbles are made of natural resin, non-toxic, non-radioactive, and odorless. Glow in the dark rocks are no harm to people, fish, birds, and plants. Fine workmanship and polish so there is no sharp edge. The glow in the dark stones for outdoor, fish tank, fairy garden, mason jar, pathway, yard garden decoration, aquarium decoration.
APPLICATION
The luminous pebbles be used walkway, pathway or driveway, edge a flower bed or fill potted plants with these glowing pebble stones. Creating DIY decoration for vases, fish tanks, aquarium ornaments, gardening, swimming pool, pond, bar decoration, home, park, bird fountain, waterscapes, landscape, planter, potted plants pots, patio, lawn, yard aquariums, crafts decorations.
SIMPLE TO USE
Let the pebble stones absorb enough sunlight or artificial light at least for 4 hours, and pave them along the pathway. They will emit a brilliant glow at night and transform your garden into a beautiful and dreamy landscape. Glow in the dark stones for walkways plants
NOTE
For a better glowing effect, please do not scatter these garden pebbles to use and put about 10pcs or more together. Our engineers' test result is 1 individual stone can only glow about 3h and not bright 5-10 stones put together can glow about 5h and bright 100 or more put together can glow about 7h and very bright.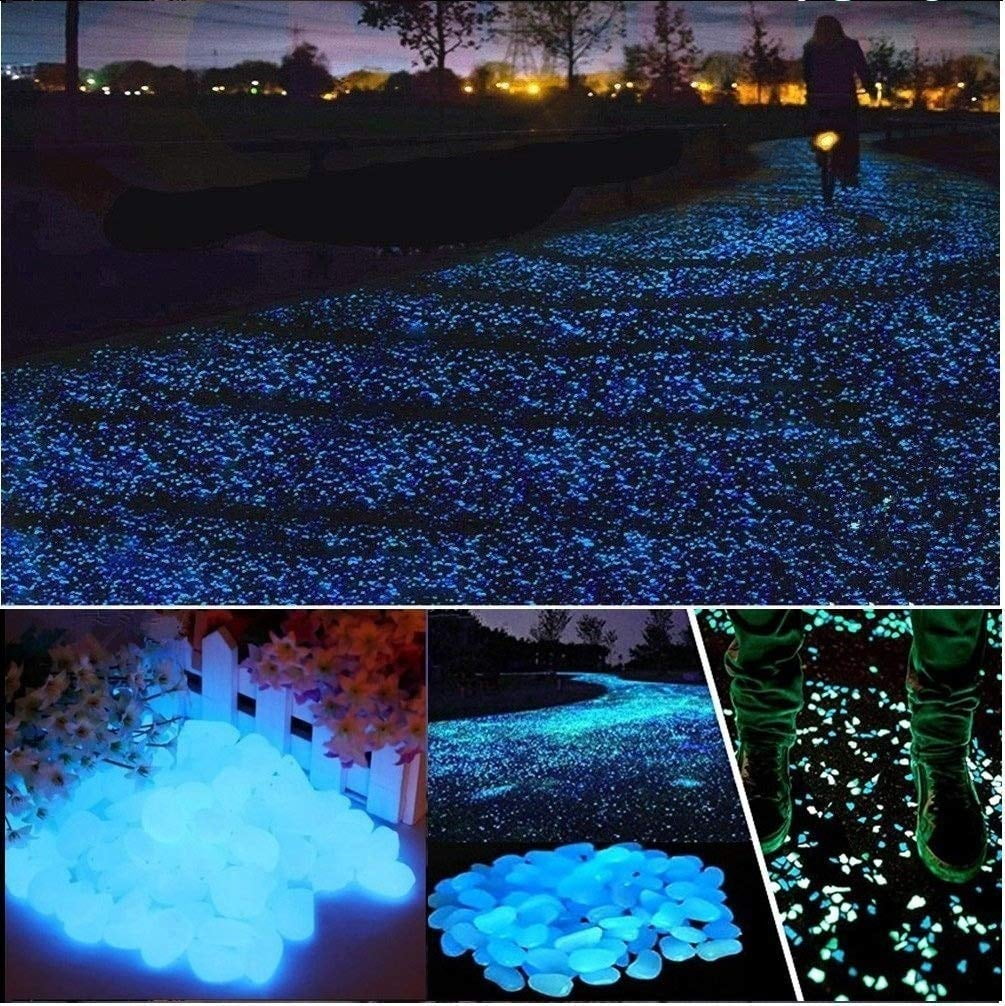 View full details