Regular price
$6.99
Sale price
$12.99
Unit price
per
Sale
Sold out
The Hoodies Car Gear Shift Knob Cover is a fun and stylish accessory for your car's gear shift knob. Designed to resemble a mini hoodie, this cover not only adds a unique touch to your car's interior but also provides practical benefits. Here's what you need to know about this innovative car accessory:
Key Features:
Unique Design: The mini hoodie design of this gear shift knob cover is both eye-catching and playful. It's an excellent way to express your personality and add a touch of humor to your car's interior decor.

Universal Fit: The cover is designed to fit a wide range of car shift knobs, both manual and automatic. It's easy to install and compatible with most car models.

Personalization: With a variety of colors and designs available, you can choose a cover that matches your car's interior or your personal style. Whether you prefer a classic look or something more vibrant, there's an option for you.

Protection: In addition to its aesthetic appeal, the hoodie cover serves a functional purpose. It helps protect your gear shift knob from wear and tear, which can occur over time with frequent use.

Easy Installation: Putting on the cover is a straightforward process. It typically includes an elastic band or drawstring that secures it in place on your gear shift knob. No special tools or skills are required.

Interior Decor: Beyond its primary function, this gear shift knob cover can be a conversation starter and an element of interior decor. It's an excellent choice if you want to give your car's cabin a unique and personalized look.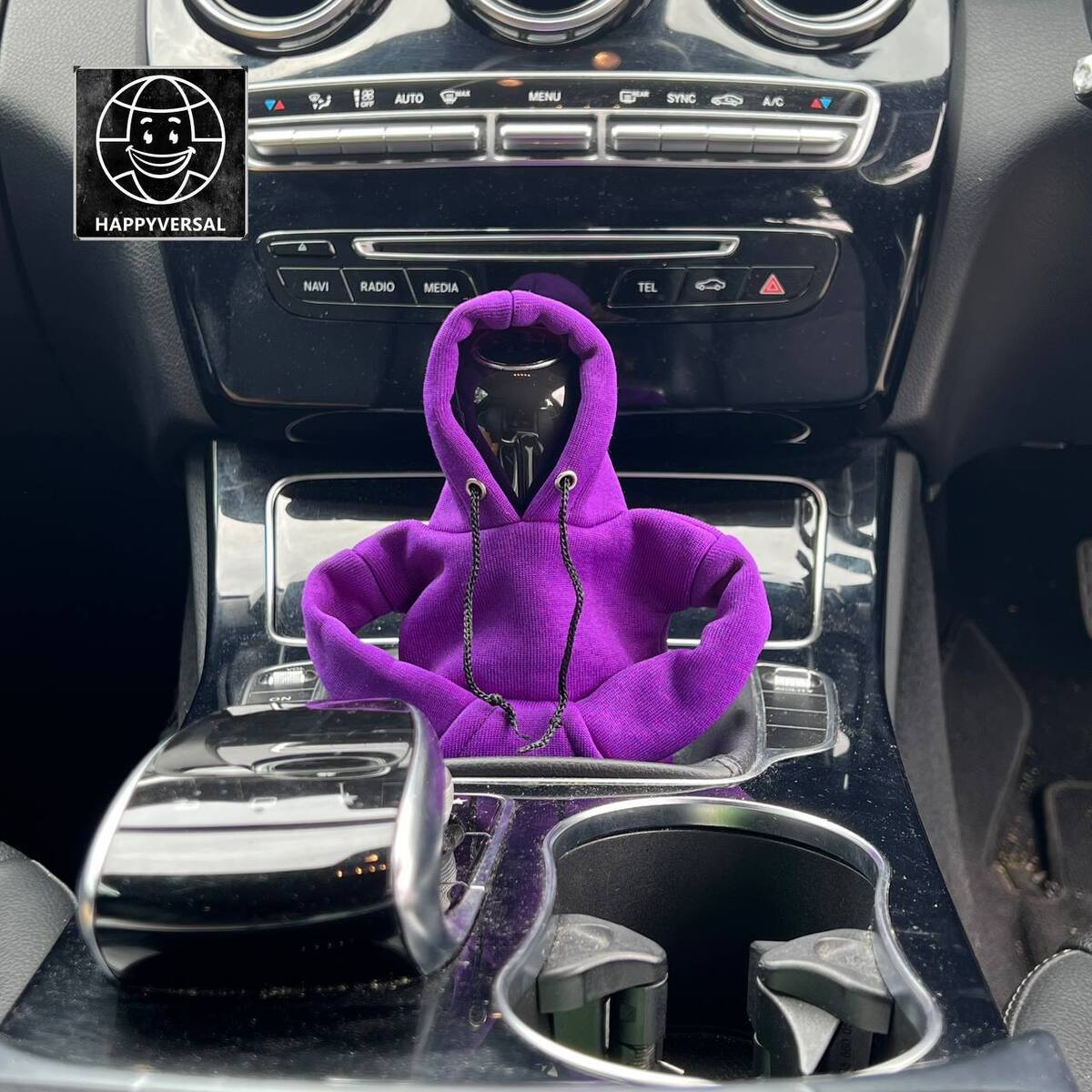 How to Install:
Slide the cover over the gear shift knob, ensuring it fits snugly.

Use the provided elastic band or drawstring to secure the cover in place. Make sure it's tight enough to prevent slipping during use.

Adjust the cover as needed to ensure it looks neat and presentable.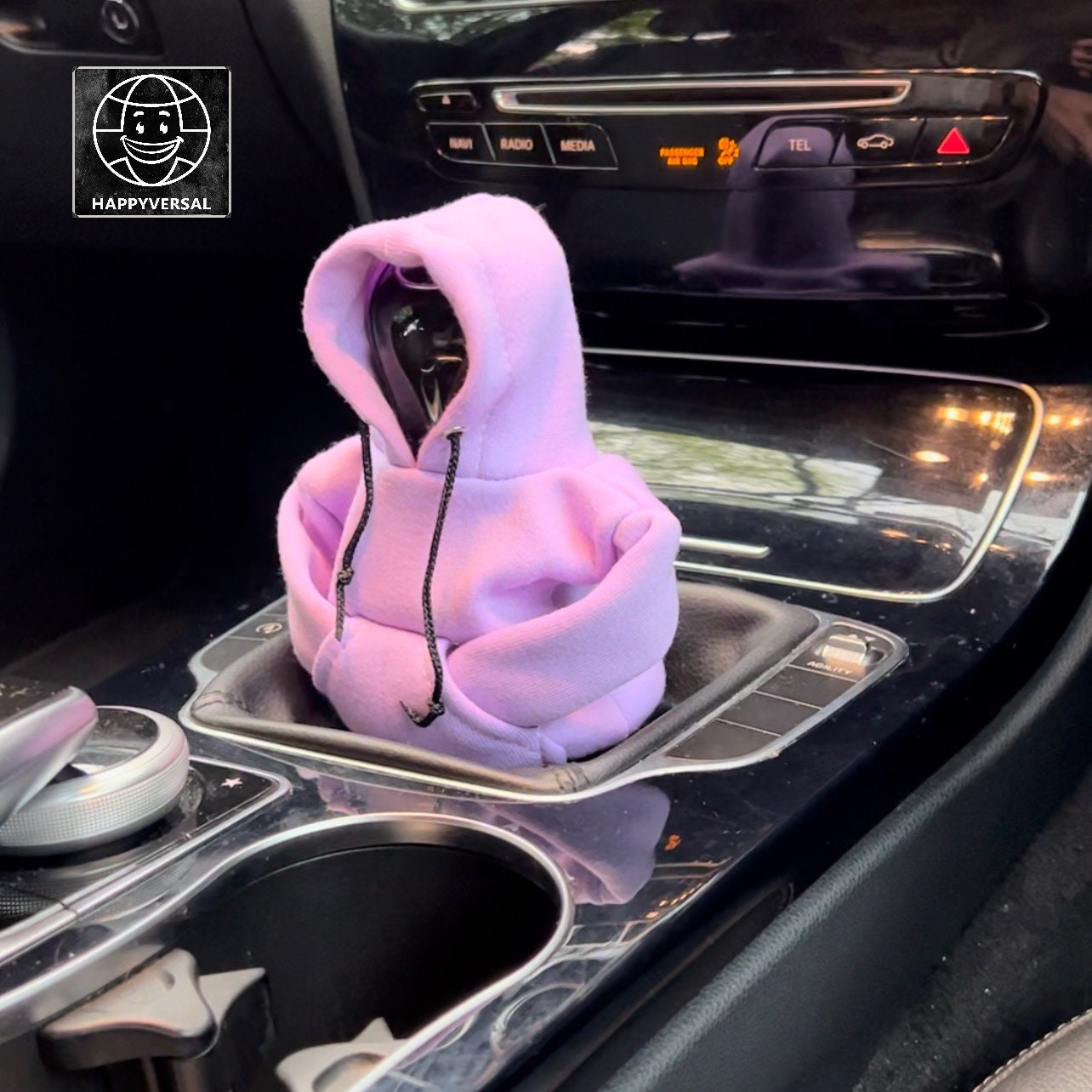 Maintenance:
The hoodie gear shift knob cover is typically made from durable and easy-to-clean materials. It can be spot-cleaned or removed and washed, depending on the manufacturer's instructions.
Note: Be sure to choose a gear shift knob cover that matches the size and design of your car's gear shift knob. Most models are designed to be versatile and fit a wide range of shift knobs, but it's always a good idea to check compatibility before purchasing.
The 2023 New Hoodies Car Gear Shift Knob Cover is a simple yet effective way to personalize your car's interior while protecting an often-used part of your vehicle. It's a unique and fun addition for car enthusiasts and those looking to add a touch of style to their daily drive.
View full details