MistMaster 360 - Wireless Nano Sanitizer Sprayer
Introducing the MistMaster 360, your ultimate solution for quick and efficient sanitization and atomization. This cutting-edge Wireless Electric Sanitizer Sprayer combines the power of nano blue light steam spray technology with convenience and ease of use, making it an indispensable tool for every household and garden. 

Key Features and Benefits:
1. 360 Degree Spray Bottle: With our innovative design, you can spray in any orientation, thanks to a ball weight added to the end of a flexible suction tube. Say goodbye to restrictions and reach every nook and cranny with ease.
2. Super Mist Trigger Sprayer: Experience top-notch performance with the high-quality Japanese trigger sprayer, ensuring a fine mist for thorough disinfection and atomization.
3. Lightweight & Convenient: The MistMaster 360 boasts a 280ml Plastic Spray Bottle that is lightweight and easy to use. It's a mess-free solution for wetting hair during cutting or treatment, saving you time and effort.
4. Versatile Applications: From spraying plants to ironing, hair moisturizing, air freshening, and even cleaning windows, carpets, and floors, this multi-purpose sprayer serves all your needs.
5. Rechargeable & Long-Lasting: Powered by a 1500mAh battery and a USB charging cable (excluding adapter), the MistMaster 360 provides up to 3 hours of continuous use after just 2 hours of charging.
6. Advanced Nano Disinfection: The incorporation of nano blue light steam spray technology ensures effective and thorough disinfection, providing you and your family with peace of mind.
7. User-Friendly Design: With a compact product packaging volume (18715465mm), the MistMaster 360 is portable and easy to carry wherever you go.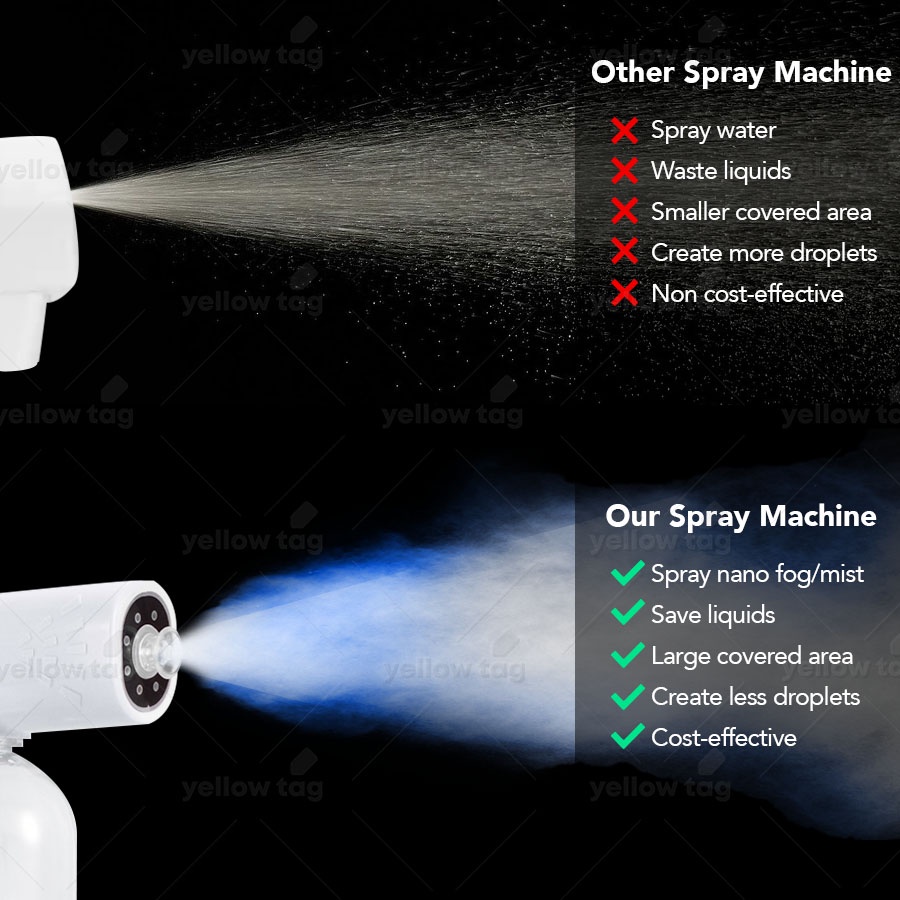 Make the MistMaster 360 an essential part of your daily routine and transform your household and garden sanitation practices. Embrace efficiency, versatility, and top-notch performance with our Wireless Nano Sanitizer Sprayer. Upgrade to the MistMaster 360 today and enjoy a cleaner, safer environment with just a simple spray.