Regular price
$35.95
Sale price
$25.95
Unit price
per
Sale
Sold out
🌟 Looking for a fun and engaging way to relieve stress and anxiety? Look no further than our PopMaster Fidget Toy! 🌟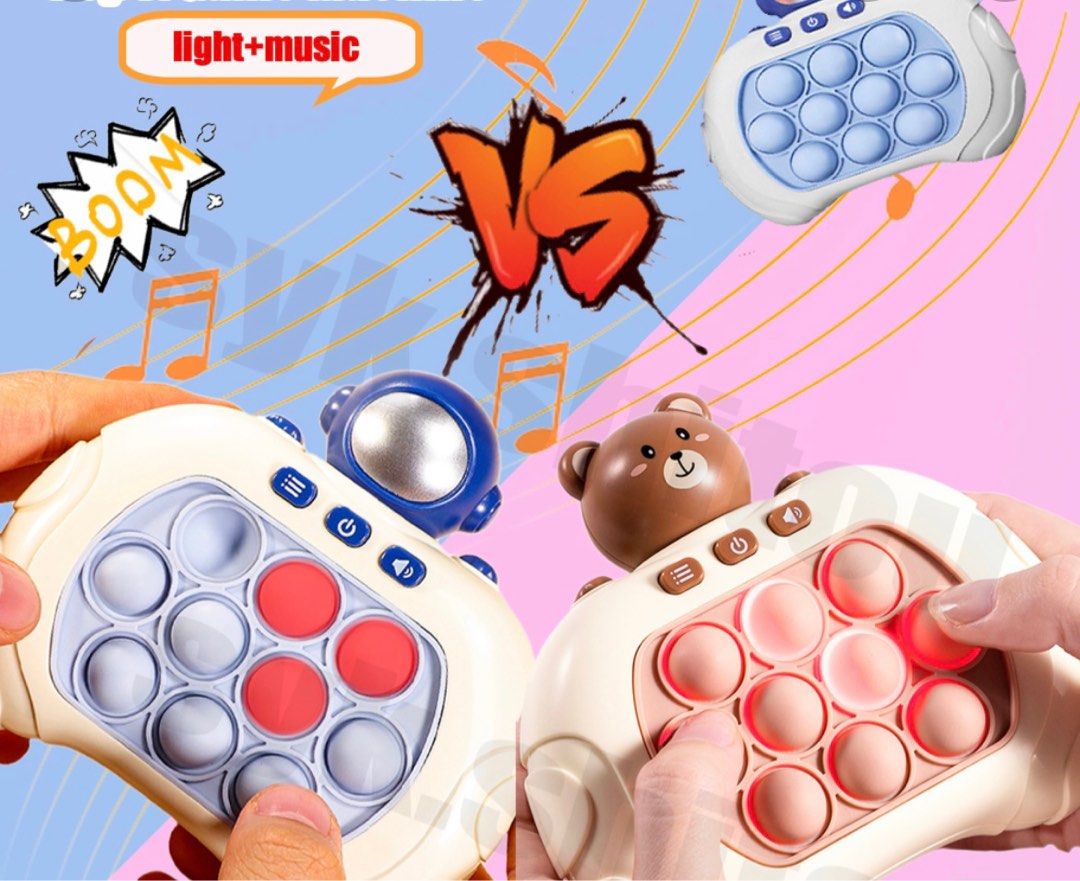 This Montessori-inspired toy is perfect for kids and adults alike, and features a unique Quick Push game that provides hours of entertainment while promoting stress relief and focus. The lightweight and portable design makes it easy to carry with you wherever you go, so you can enjoy the benefits of this fun and interactive toy whenever and wherever you need it.
👀 But what sets the PopMaster apart from other fidget toys on the market? For starters, this fidget toy is made from high-quality ABS material that is both safe and durable. It's also designed to be skin-friendly, so you can feel confident that you and your loved ones are using a safe and healthy toy.
💡 In addition to its stress-relieving benefits, PopMaster is also a great way to improve cognitive skills such as reaction time, memory, and logical thinking ability. With multiple game modes to choose from, you can challenge yourself or play with friends and family for added fun and competition.
🌈 The PopMaster is suitable for use in a variety of settings, from children's parties and playdates to adult meetings and work environments. It's also an excellent choice for those with autism or other sensory disorders, as it can help to improve social skills and promote cognitive development.
🎁 And if you're looking for a unique and thoughtful gift for a child or adult in your life, the PopMaster fidget toy is sure to be a hit. It's a fun and engaging way to show someone that you care about their wellbeing and want to help them relieve stress and anxiety in a healthy and enjoyable way.
💭 So what are you waiting for? Order your PopMaster Fidget Toy today and discover the benefits of this fun and engaging stress-relieving toy for yourself!
View full details