Regular price
$49.99
Sale price
$29.99
Unit price
per
Sale
Sold out
The Punching MMA Bag is not just an ordinary stress relief toy; it's a fun and engaging way to enjoy boxing and Muay Thai while providing a fantastic workout for both children and adults.
Key Features:
🥊 Table-Top Boxing Fun: This mini boxing set brings the thrill of boxing right to your table. Simply suction the punching bag to a smooth surface and start throwing punches!

🤣 Stress Relief: Feeling stressed or frustrated? Take it out on this punching bag. It's a fun way to let off steam and release tension.

💪 Boxing for All Ages: Suitable for kids and adults, this punching bag encourages physical activity and hand-eye coordination. It's a great way to introduce youngsters to the world of boxing.

🎁 Funny Gift: Looking for a unique and amusing gift? The Punching MMA Bag is a fantastic choice for birthdays, holidays, or just to bring some laughter into someone's life.

⚙️ Easy Setup: The suction cup allows you to easily attach the bag to tables, desks, or any smooth surface. You can even compete with friends or family in exciting mini boxing matches.

🥇 High-Quality Material: Crafted from durable and safe materials, this punching bag is built to withstand your strongest punches. It's designed to provide long-lasting fun.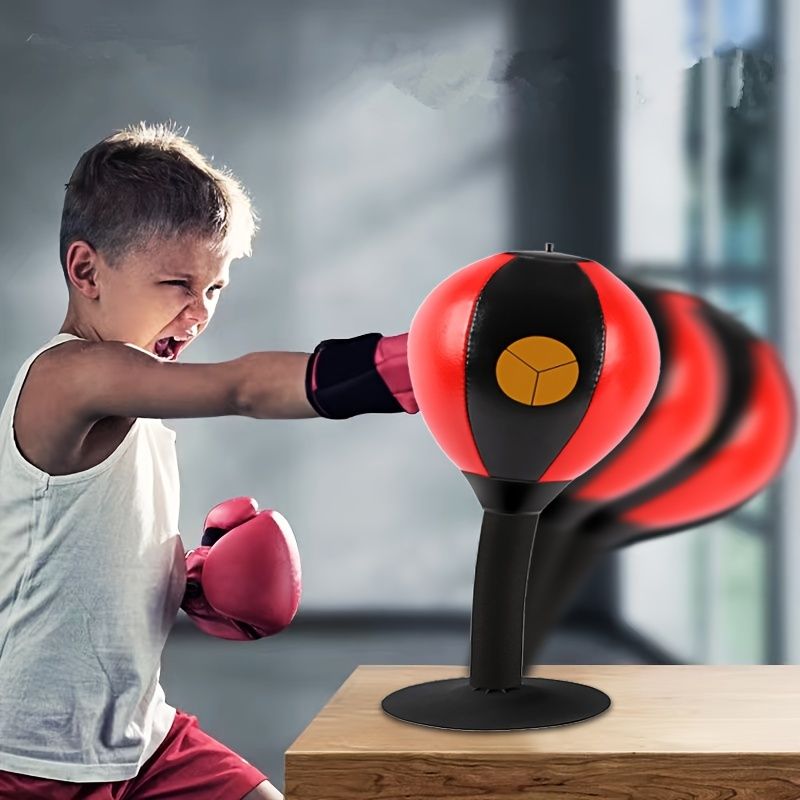 Whether you're looking for a lighthearted way to alleviate stress, a unique gift for someone special, or a fun activity for kids and adults, the Punching MMA Bag offers it all. Have a blast and get your heart racing with this amusing table-top boxing experience. 🥊😄
View full details