Regular price
$7.99
Sale price
$12.99
Unit price
per
Sale
Sold out
The Quick Sushi Maker Roller is a handy kitchen gadget that allows you to easily make your own sushi rolls at home. Whether you're a sushi enthusiast or just looking to create a fun and delicious meal, this device simplifies the sushi-making process. Here's how it works: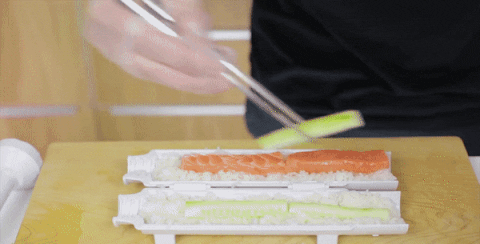 Key Features:
Sushi Made Simple: With the Quick Sushi Maker Roller, making sushi at home becomes a breeze. You don't need any special sushi-making skills; the device does most of the work for you.

Versatile: This gadget is suitable for making various types of sushi rolls, including traditional maki rolls, inside-out rolls, and more. You can get creative with your sushi fillings, whether it's fish, vegetables, or a combination of both.

Time-Saving: Making sushi traditionally can be time-consuming and requires some practice. The Quick Sushi Maker Roller speeds up the process, allowing you to prepare sushi in a fraction of the time.

Easy to Use: The device consists of a cylindrical container with a plunger. You place a sheet of seaweed (nori) on the open end, add rice and your choice of fillings, then close the device and use the plunger to shape the sushi roll. It's that simple!

Compact and Portable: The compact design makes it easy to store, and it's also portable, so you can take it with you to sushi-making parties or picnics.
How to Use:
Lay a sheet of plastic wrap or cling film on the open end of the Quick Sushi Maker Roller.

Place a sheet of nori seaweed on top of the plastic wrap.

Add a layer of sushi rice and your desired fillings, such as fish, vegetables, or avocado, onto the nori.

Close the device by pulling the handle, creating a cylindrical sushi roll.

Use the plunger to gently compress and shape the roll.

Open the device, and your sushi roll is ready to be sliced into bite-sized pieces.

Serve your homemade sushi with soy sauce, wasabi, and pickled ginger for a delightful dining experience.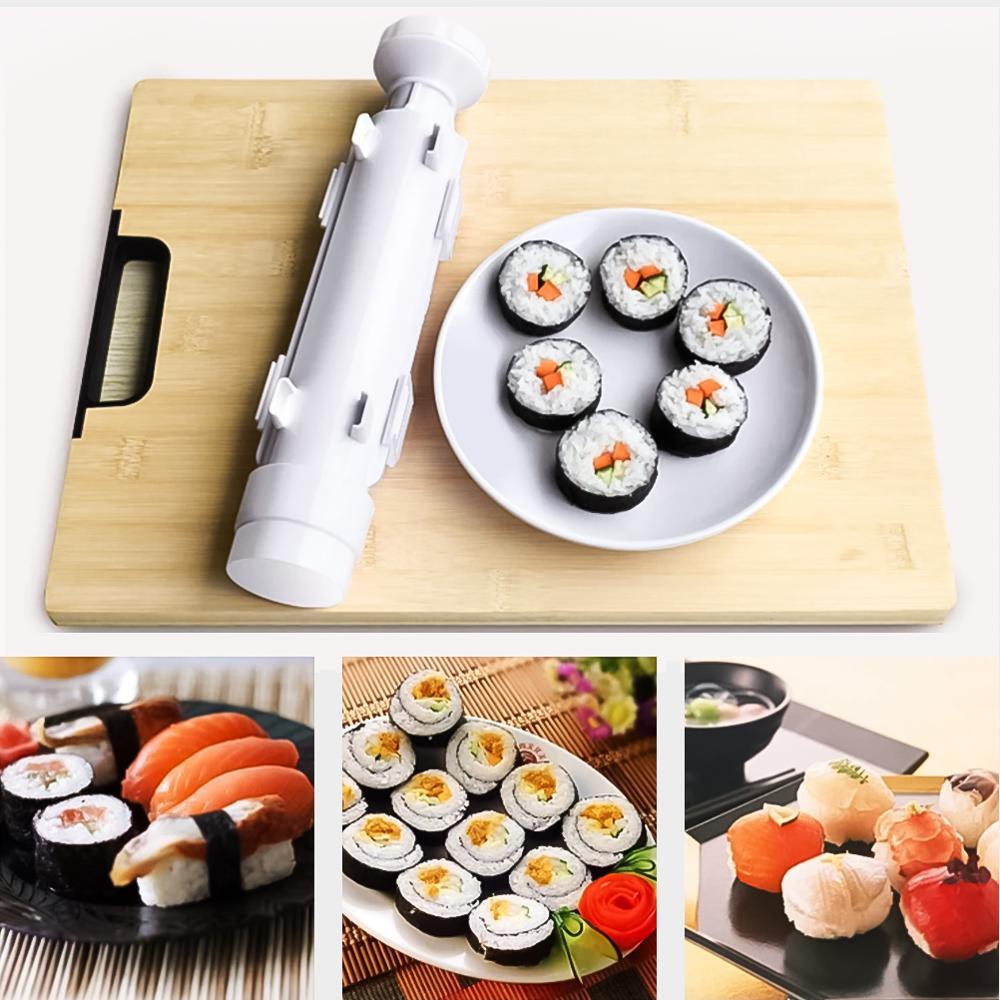 The Quick Sushi Maker Roller is a fun and convenient tool for sushi lovers and beginners alike. It's perfect for hosting sushi nights at home, impressing your guests with your sushi-making skills, and enjoying delicious homemade rolls.
View full details