Human Ring Toss Game
A fun and easy indoor outdoor game for family competition friendly, which not only increase the interaction,but also improve your kids' hand and eye coordination. It is a better game to have a short-term rest with your workmate when you are in the office.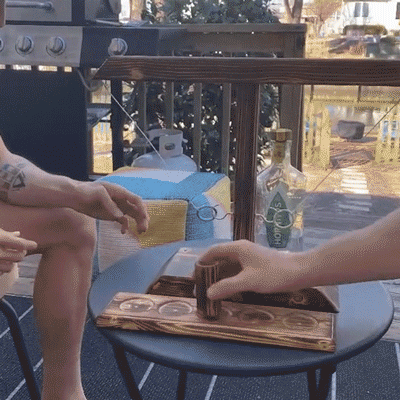 How to Play
Put wooden cup in the center circle, throw rings and go! Each time you land the hook, move the wooden cup 1 step towards your opponent. Player wins when the wooden cup moves off the end of the ladder. You can set up different rules of games to increase the play ability.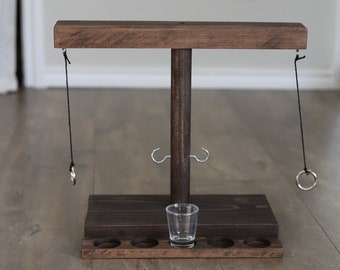 Handcraft & Fastest Delivery
The faint smell of the natural wood makes human ease.Because they are hand-made,each wood grain varies slightly.Eposha's ring toss game is the fastest delivery in the market.
Endless Play
It turns the traditional ring toss game into the finger to finger board game that 2 players can play anywhere for hours of entertainment such as party, lawn, beach and family vacation camping without using too much space.
Easy Assembly
Gift Package includes 2 strings,2 hooks and 2 circles pre-assembled. We provide the simpler way to assemble the ring toss game set as the picture shown. According to the location of the hole to insert accessories to the top and bottom base, you will get a feeling of satisfaction.