Introducing RustShield 100, your ultimate solution for combatting rust and protecting your car's chassis and metal surfaces. This water-based Rust Converter offers a powerful and effective way to clean, repair, and prevent rust from deteriorating your vehicle.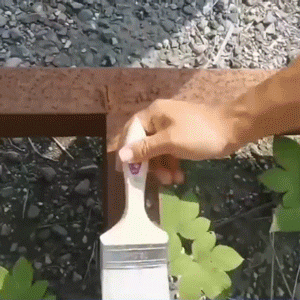 Key Features and Benefits:
1. Water-Based Formula: RustShield 100 is formulated with a water-based solution, making it eco-friendly and safe to use on your car's surfaces without harmful chemicals.
2. Rust Converter Technology: Say goodbye to rust and corrosion worries. This advanced formula effectively converts existing rust into a stable compound, providing a solid foundation for further protection.
3. Chassis Primer & Surface Repair: The RustShield 100 doubles as an excellent chassis primer, creating a strong adhesion for subsequent coatings and repairs on your car's undercarriage.
4. Clean & Protect: Remove stubborn rust stains and protect your vehicle from future oxidation, ensuring your car's longevity and maintaining its pristine appearance.
5. Easy Application: RustShield 100 is designed for user convenience. Apply the product directly to the affected areas with a brush or sprayer, and let its powerful formula work its magic.
6. Versatile Usage: Not limited to cars alone, RustShield 100 is ideal for iron and metal surfaces in various applications, offering reliable rust removal and protection in industrial settings too.
7. Restore & Preserve: Extend the life of your car and prevent costly repairs with regular use of RustShield 100. Enjoy peace of mind knowing your vehicle is safeguarded against rust damage.
With RustShield 100, rust doesn't stand a chance. Transform your car's surface into a fortified shield against corrosion and ensure its resilience against the elements. Embrace a cleaner, protected, and rust-free future for your beloved vehicle with RustShield 100. Invest in the ultimate Rust Converter and keep your car looking new for years to come.