Regular price
$19.99
Sale price
$14.95
Unit price
per
Sale
Sold out
Introducing the SliceCycle Stainless Steel Pizza Cutter—a fun and functional addition to your kitchen tools that adds a touch of whimsy to pizza night! 🍽️🚲 This unique pizza cutter is designed in the shape of a bicycle, complete with a wheel that effortlessly rolls through your pizza, making slicing a breeze. Crafted from durable stainless steel, it's not just a cutter; it's a conversation starter and a must-have for every pizza enthusiast. 🌟🍕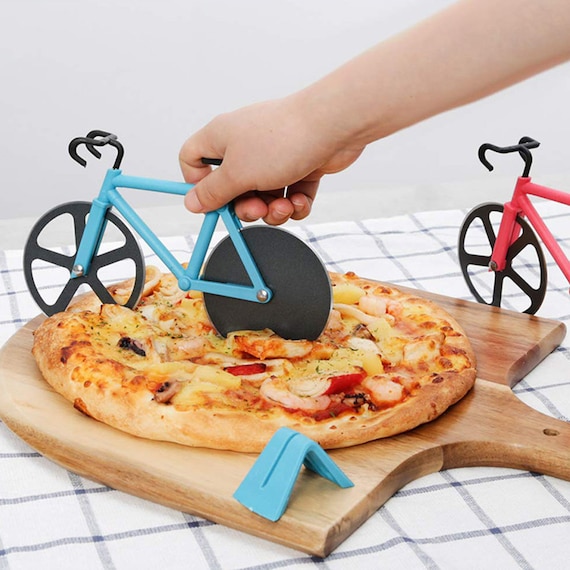 ✨ Key Features ✨
🍕 Effortless Slicing: The bicycle wheel design allows for smooth and effortless pizza cutting, ensuring perfect slices every time.
🚴‍♂️ Unique and Fun: Stand out at pizza parties with this charming and creative pizza cutter that resembles a miniature bike.
🔪 High-Quality Stainless Steel: Crafted from premium stainless steel, it ensures durability and longevity.
🍴 Versatile Use: Ideal not only for pizza but also for slicing through other delicious treats like flatbreads, pies, and more.
👨‍🍳 Kitchen Conversation Piece: It's not just a tool; it's a kitchen accessory that sparks conversations and adds a dash of personality to your cooking.
Elevate your pizza-cutting experience with the SliceCycle Stainless Steel Pizza Cutter. It's not just a cutter; it's a slice of kitchen creativity and fun! 🚲🍕🌟
View full details