StitchMaster Mini Manual Sewing Machine
Introducing the StitchMaster Mini Manual Sewing Machine—your compact and easy-to-use solution for quick sewing tasks and needlework projects. 🧵🧥 This portable sewing tool simplifies the art of stitching and mending, making it perfect for on-the-spot repairs and crafting. With its simple operation, it's a handy addition to your sewing toolkit that's ideal for sewing cloth, fabric, and more. 🌟👜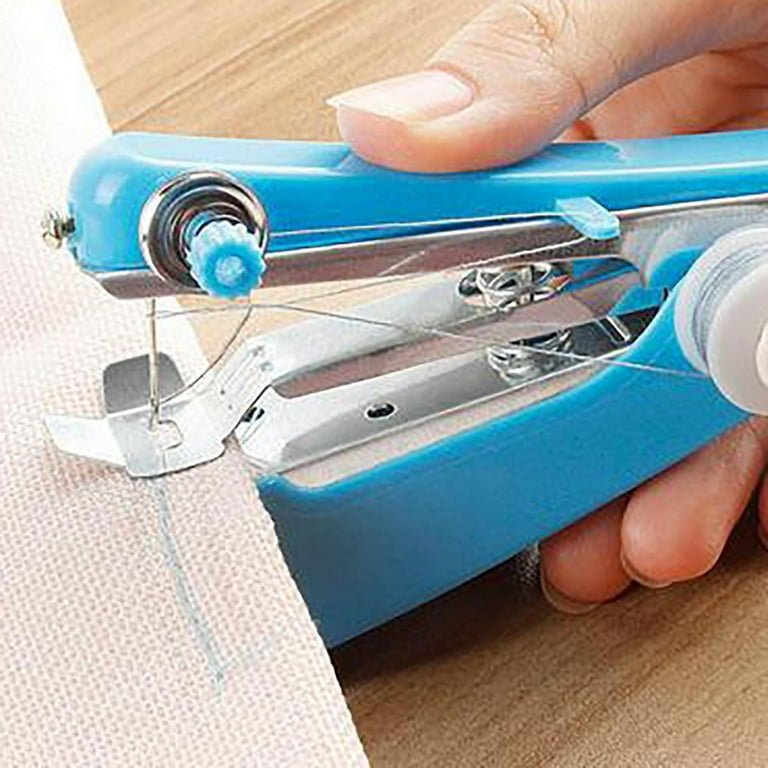 ✨ Key Features ✨
🪡 Portable Convenience: The StitchMaster Mini Sewing Machine is compact and lightweight, making it easy to carry and use anywhere, anytime.
✂️ Simple Operation: Designed for simplicity, this sewing tool is perfect for beginners and seasoned stitchers alike. It's user-friendly and efficient.
🧥 Versatile Stitching: Use it to mend clothes, create DIY projects, or sew fabrics effortlessly. It's a versatile tool for various needlework tasks.
💪 Durable Design: Crafted for longevity, this sewing machine ensures reliable performance and is built to handle your sewing needs with ease.
🌟 Handy Needlework Tool: From quick repairs to creative projects, the StitchMaster is your go-to tool for all things sewing and crafting.
Simplify your sewing and unleash your creativity with the StitchMaster Mini Manual Sewing Machine. It's not just a sewing tool; it's your reliable companion for hassle-free stitching and DIY projects. ✂️🌟👜