High quality
Made of solid metal and Flint Changeable Design. Also, have a useful punch (7mm) on the Base. Durable and practical. With the suitable size, it can be easy carry in your pocket everyday.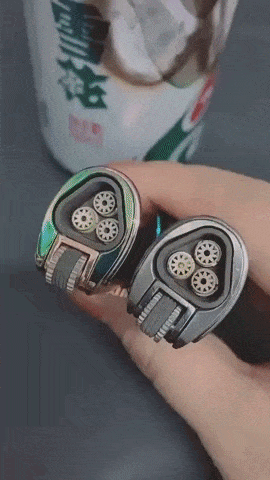 Strong Triple Flame
Built with 3 powerful windproof burners, light up your cigeratte or ciger quickly. The flame size can easy adjust by the dial below. (Gas not included due to the logistics regulation)
Hand-free Switch Design
This torch lighter designed with a rotatable switch, safely lock when not needed, while preventing gas leakage. It also can help you free your hand, just turn on the switch and ignite. Then there is no need to hold on the button for a continued flame.
Easy use
You can rotate the side switch to the red inverted triangle position before use. After igniting, rotate back to the position where the black point is aligned with the triangle to avoid gas leakage.