Have you ever used a toothbrush with over 12,000 bristles?
With 12,000 ultra-fine bristles, you can deeply clean your teeth, every corner. 
Hard bristles can actually damage the enamel making you more prone to cavities which means more doctor visits! That is why we have created the softest toothbrush there is!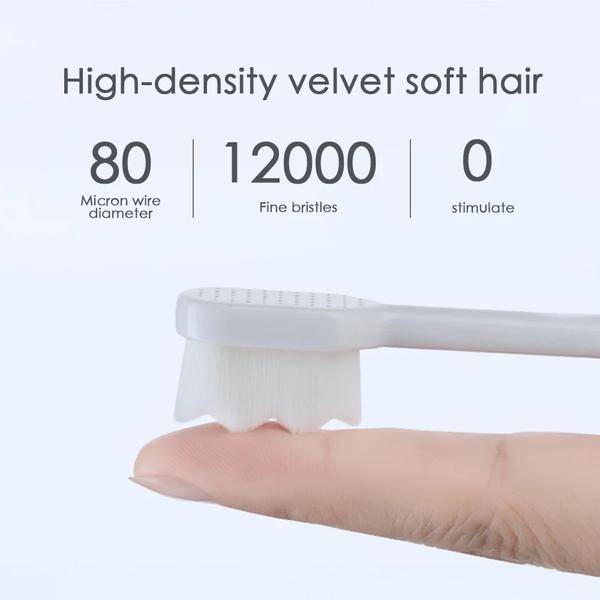 Penetrate each enamel crevice
Ultra Fine Silko Brush is unlike any ordinary toothbrush. With each micro-fiber bristle, it can penetrate each enamel crevice to remove food residue, bacteria plaque, and stains!
Ultra Fine Silko Brush can penetrate into the blind area of the tooth gap, locking and removing harmful substances, due to its delicate craftsmanship.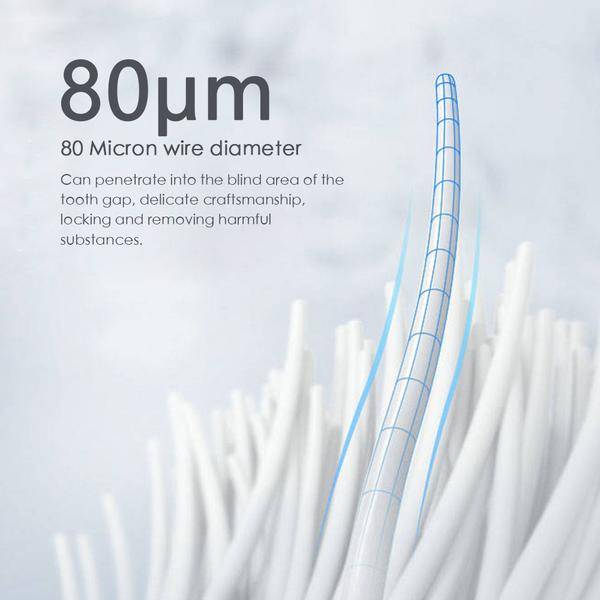 No damage to your teeth or gums
SOFT AS A FEATHER! 
Ultra Fine Silko Brush is perfect for those with sensitive teeth, bleeding gums, or toothaches. Useful for children, the elderly, or people with braces! 
Ultra Fine Silko Brush was created to support sensitive teeth and gums that can occur during pregnancy. This brush was made to provide healthier oral care for everyone, including moms and babies.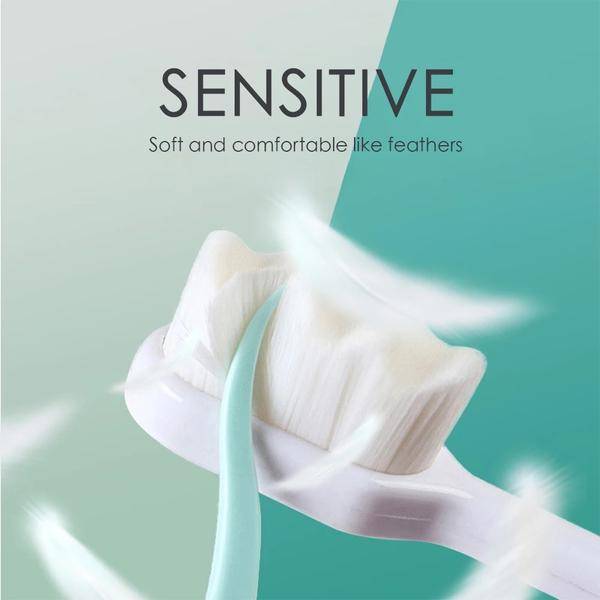 Ultra Soft Antibacterial Toothbrush
So Soft: Say goodbye to bad breath and bleeding gums!
Healthy Gums: Micro-soft bristles, effective care for gum health, and tooth enamels.
Healthy White Teeth: 12,000 ultra-fine bristles for effective deep cleaning of teeth.
Safe Material: Bristles are crafted from ultra-soft anti-bacterial nylon and the handle is crafted from plastic which is BPA free.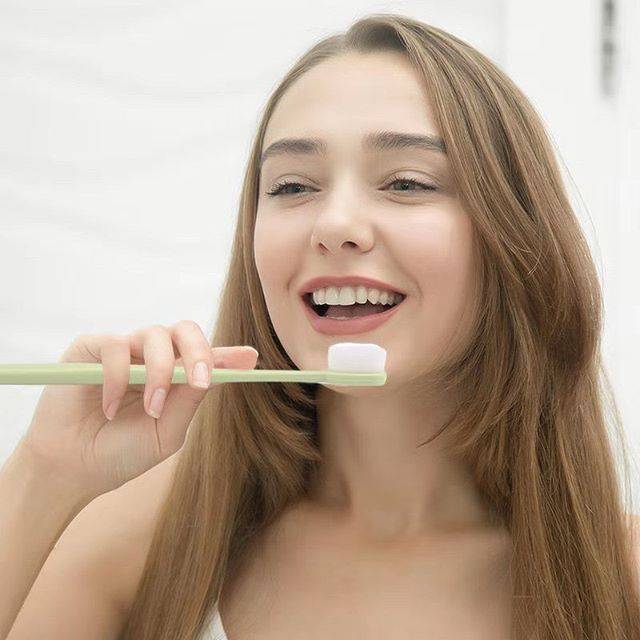 FREQUENTLY ASKED QUESTIONS
Can children use Ultra Fine Silko Brush?
Yes, children should use a toothbrush with soft bristles over hard ones. The soft bristle provides a thorough clean, but one that isn't tough on the gum, avoiding wear and tear on sensitive areas as children's teeth continue to develop.
How often should the Ultra Fine Silko Brush be replaced?
In our efforts to evolve and enhance the common soft toothbrush, we've designed our brush heads with a greater density of bristles to last 2 times longer than the standard soft toothbrush — so you can get a solid 3–4 months use out of them.
Does the Ultra Fine Silko Brush clean teeth as well as a hard toothbrush?
It may seem counterintuitive but our soft toothbrush can get your teeth cleaner than toothbrushes with harder bristles. Studies have shown that soft toothbrushes with tapered-tip bristles do a better job cleaning your teeth than medium/hard toothbrushes and they do less damage. For that reason, most dentists recommend choosing a toothbrush with soft bristles over one that is hard, or even medium. You can find here an official study results done by ADA (American Dental Association).