VersaBeam COB Lantern and Multi-Function Flashligh
Introducing the VersaBeam COB Lantern and Multi-Function Flashlight, your indispensable companion for all your outdoor adventures and everyday needs. This powerful and versatile device combines the brilliance of an LED lantern with the convenience of a flashlight, offering an array of features designed to make your experiences safer and more enjoyable.
Key Features:
COB LED Technology: Experience super-bright illumination with the latest COB LED technology. The lantern mode provides 360 degrees of uniform lighting, while the flashlight mode delivers a focused beam for precision tasks.
Pocket-Sized Powerhouse: Don't be fooled by its compact size. The VersaBeam is small enough to fit in your pocket yet packs a punch with its intense light output.
Multi-Functionality: This tool goes beyond lighting. It features a built-in bottle opener for your refreshment needs and a hook for convenient hanging, making it perfect for camping, fishing, climbing, and more.
Durable Design: Crafted to withstand the rigors of the outdoors, the VersaBeam is built with durability in mind. It's resistant to splashes and minor impacts, ensuring reliable performance in various conditions.
Portable and Lightweight: Carry it effortlessly wherever you go. The lightweight design makes it an excellent addition to your camping gear, emergency kit, or everyday carry essentials.
Adjustable Brightness: Tailor the lighting to your requirements with adjustable brightness levels. Whether you need a soft glow or a blazing beam, the VersaBeam has you covered.
Battery Efficient: The energy-efficient COB LED technology ensures extended battery life, allowing you to enjoy prolonged illumination without worrying about frequent battery changes.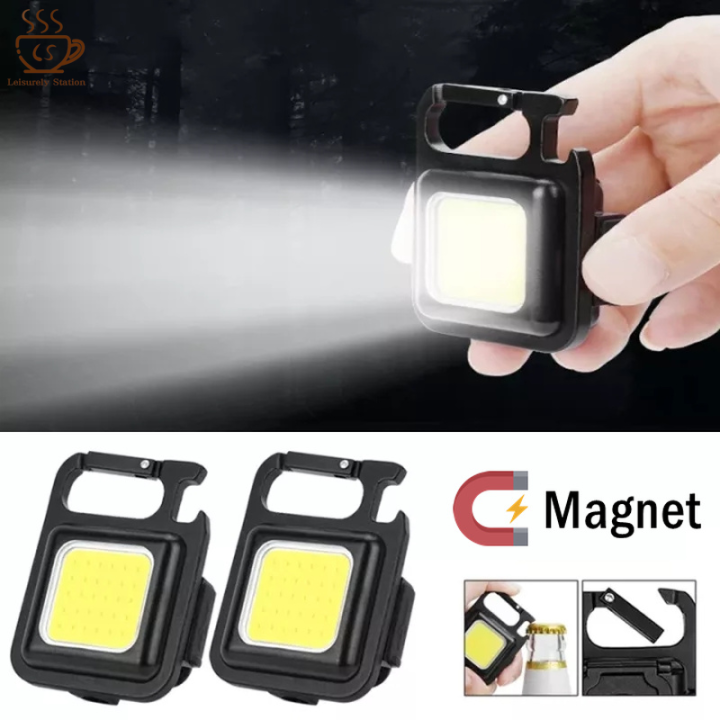 Embrace the convenience of a lantern, the precision of a flashlight, and the practicality of a multi-tool all in one device. Elevate your outdoor experiences with the VersaBeam COB Lantern and Multi-Function Flashlight – the ultimate lighting solution for adventurers and everyday heroes alike. Get yours today and unlock a new level of versatility!