WATERPROOF
Waterproof design allows the product to be installed on bathroom tiles or mirrors, making films, songs and live streams readily accessible for you while taking a shower.
ANTI-FOG HD CLARITY
With anti-fog windows, the view remains perfect even in foggy bathrooms, It will not affect the clarity of the phone screen.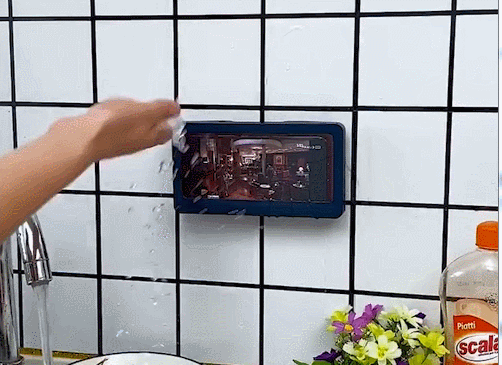 TOUCHABLE
0.25mm elastic touch screen with high touch sensitivity that won't be affected in moist bathrooms. Feel free to enjoy your favorite movies and songs.
UNIVERSAL
With a large space design, the holder can accommodate phones of various sizes. Samsung, Huawei, Xiaomi, one Plus, etc. The maximum capacity is 6.8 inches.
EASY INSTALLATION
Simple and firm, the adhesive design does not damage the wall or glass. The back panel is connected to the phone case with a snap that is easy to install.